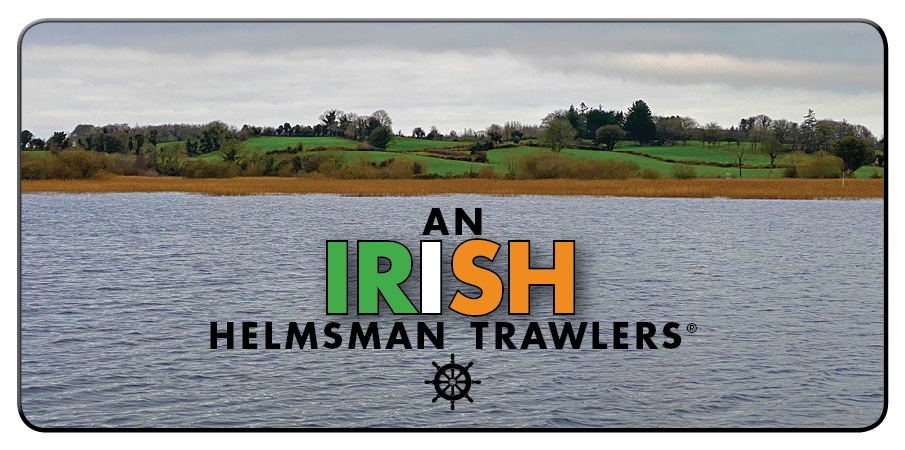 Better than a Pot o' Gold at the End of a Rainbow: An Irish Helmsman Trawlers®
Remote, tucked away coves with green rolling hills behind. Crystal clear lakes and rivers. Quaint seaside villages with good food and drink at the local pub. With 4,675 miles of coastline (not to mention inland waterways), Ireland has some of the most majestic and lush boating grounds to be experienced.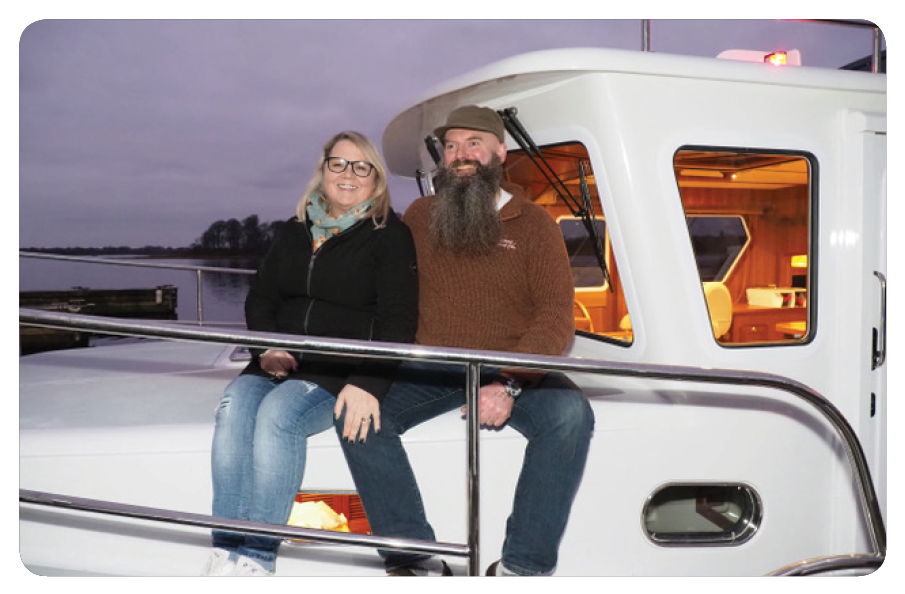 Discovering Ireland by Boat
From the spectacular and rugged west coast to the historic Enniskillen Castle on the River Erne to the hustle and bustle of the city of Dublin, whether inland or along the coast, Ireland is a country to be experienced by boat. A Helmsman Trawlers® 38E is a great choice for boating these waters as it is safe for both coastal and inland situations. It is also well-suited for locking and with a folding mast or arch it has a low bridge clearance of under 12' / 3.6 meters.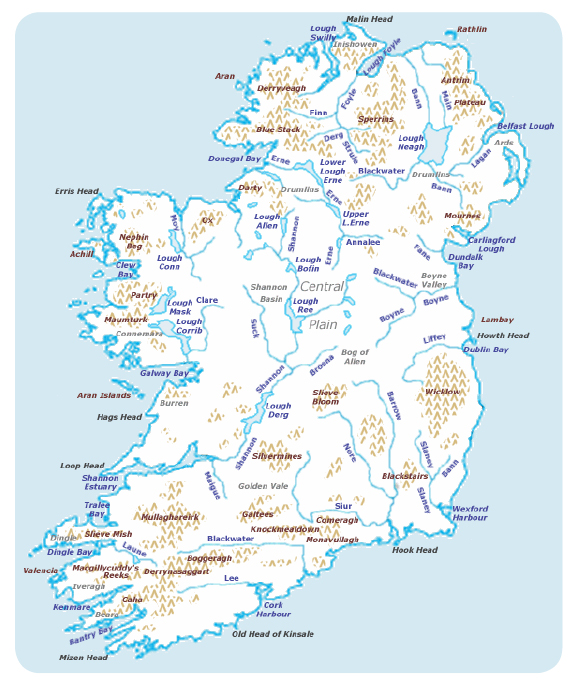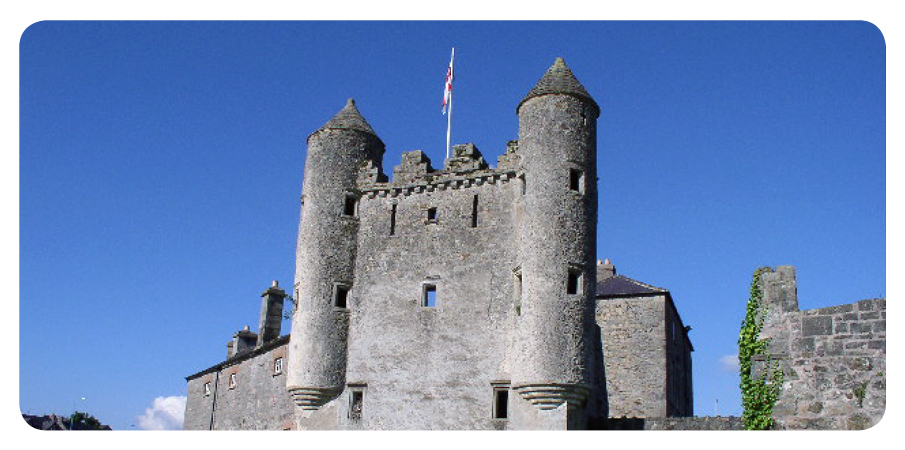 On the coastal side, the striking terrain and craggy coastline of west and southwest Ireland makes for intriguing boating grounds, plus has plenty of safe moorage for anchorage. The region of West Cork and Kerry are most popular in the Southwest for cruising, and on the west coast Killary Harbour, Westport, and Silgo are often sought after by boaters for their incredible beauty.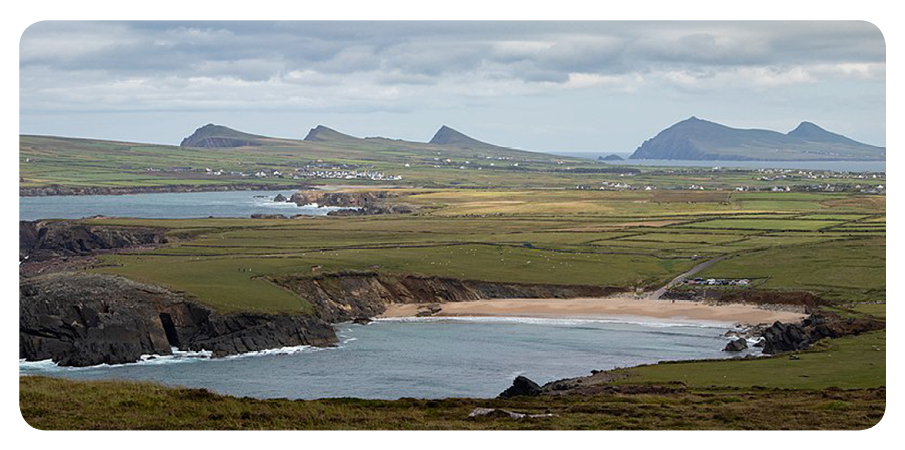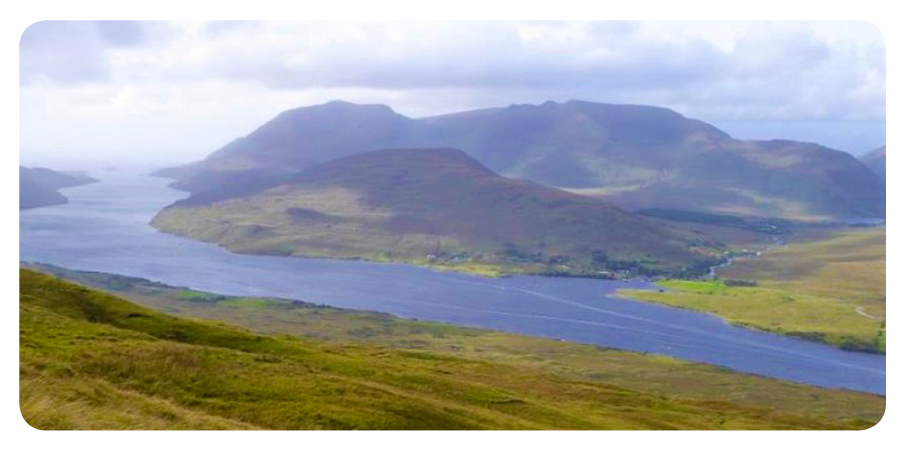 On the inland side,
Ireland is home to 621 miles of navigable canals and waterways
. From the woodland valleys, ancient hinterlands, and collection of quaint villages in the Barrow Navigation waterway in the south, to the stretches of open water along historic plains of the Lower Bann Navigation in Northern Ireland, cruising inland is a picturesque way to enjoy the country. Not to mention enjoying the use of Ireland's extensive lock system. The canals and locks of Ireland were first constructed over 250 years ago to allow the movement of goods like turf, whiskey, bricks – and, of course, Guinness – but are now enjoyed mostly by recreational boaters.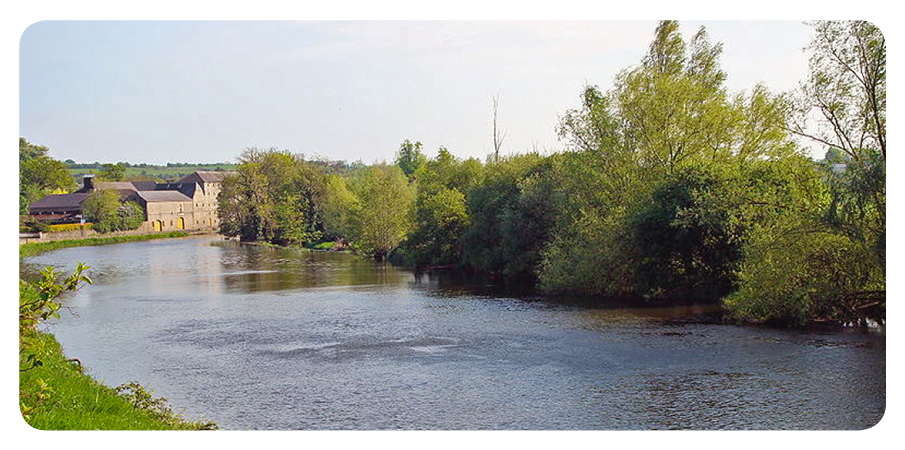 Then there are the charming streets, historical architecture, and cultural events of Dublin. There are several marinas in the surrounding area, and a few in Dublin proper. What a way to visit this historic capitol – from the comfort of your own boat!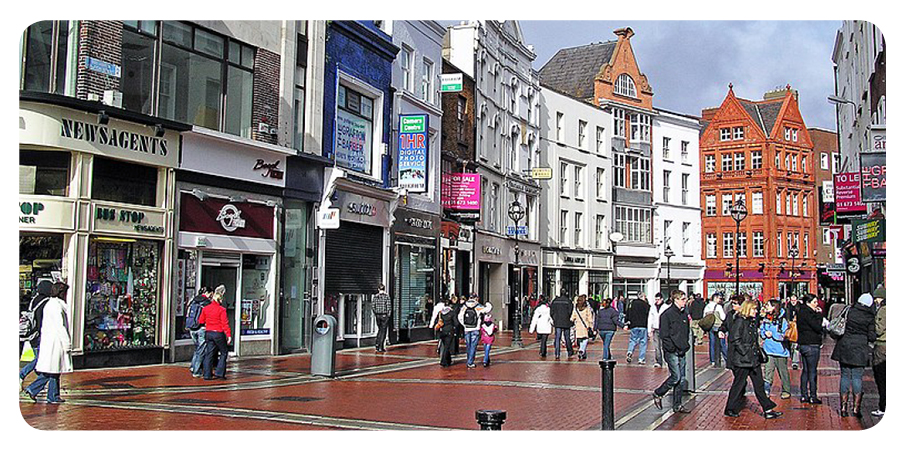 An Irish Helmsman Trawlers®
Irish owners Steve and Margaret took delivery of their Helmsman Trawlers® 38E in December 2021 and have already made good use of it. After being without a boat for some time their favorite memory so far is of the very first time taking the boat out with Helmsman Trawlers® company owners Scott and Lisa Helker, who traveled to Ireland for this first European offload.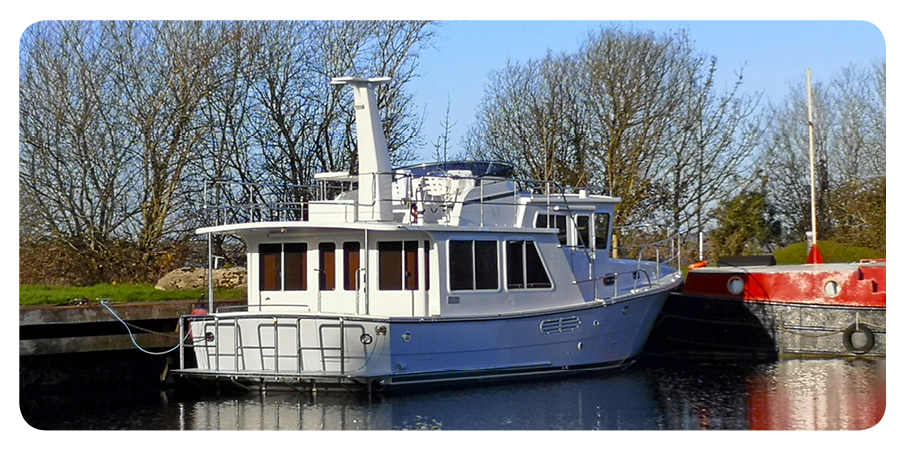 Since the weather has been unpredictable during the wintertime Steve and Margaret have kept their boating to short trips so far, staying in Ireland's interior waterways traveling from Athlone to Banagher County Offaly, then on to Terryglass.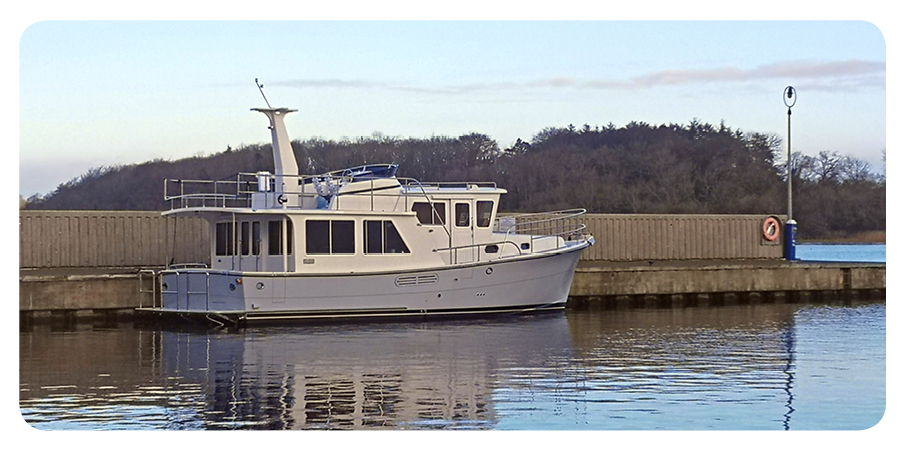 They have also been to Garrykennedy, County Tipperary – their favorite location so far – where they enjoyed the scenery and a good pub.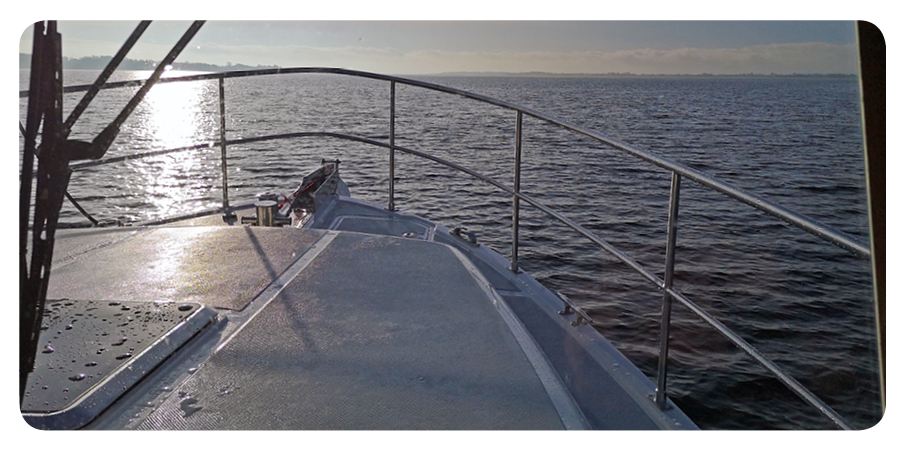 For cold weather cruising the couple have enjoyed the warm interior of their boat, and having, "…panoramic views is brilliant, especially for winter cruising." They add that, "underway, the best thing has to be the vibration free and quiet passage we can now enjoy."
Looking toward the boat season really beginning in March, owners Steve and Margaret have many cruising plans in mind. This summer they will participate in the Lough Derg Boat Rally with family, which is happening again for the first time since the pandemic began. The Rally includes fun for everyone, with music, food, workshops, and games. They are also planning on participating in the Shannon Boat Rally and will head to the Shannon Navigation in the late summer for a few weeks to do it.
We can't wait to learn more about this Helmsman Trawlers® making way through the idyllic Irish countryside. Stay tuned to hear more – and get the recipes for what sort of underway dishes cooking-enthusiast Margaret has to share!
Helmsman Trawlers® in Europe: Where to Learn More
Ready to make your own exploration of Europe by water possible? Visit our
European website
to learn more and start your Helmsman Trawlers® conversation today.
---
---