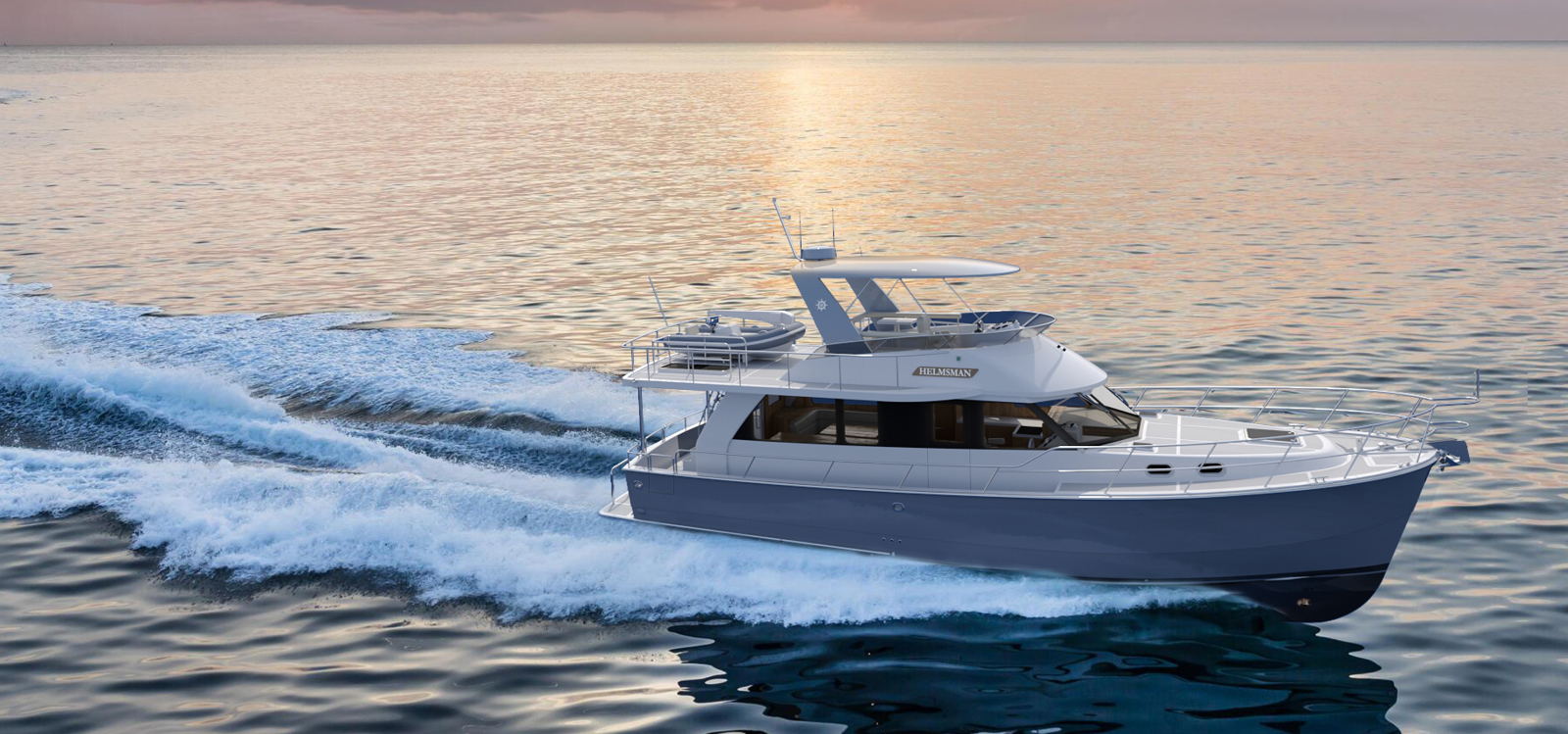 43 SEDAN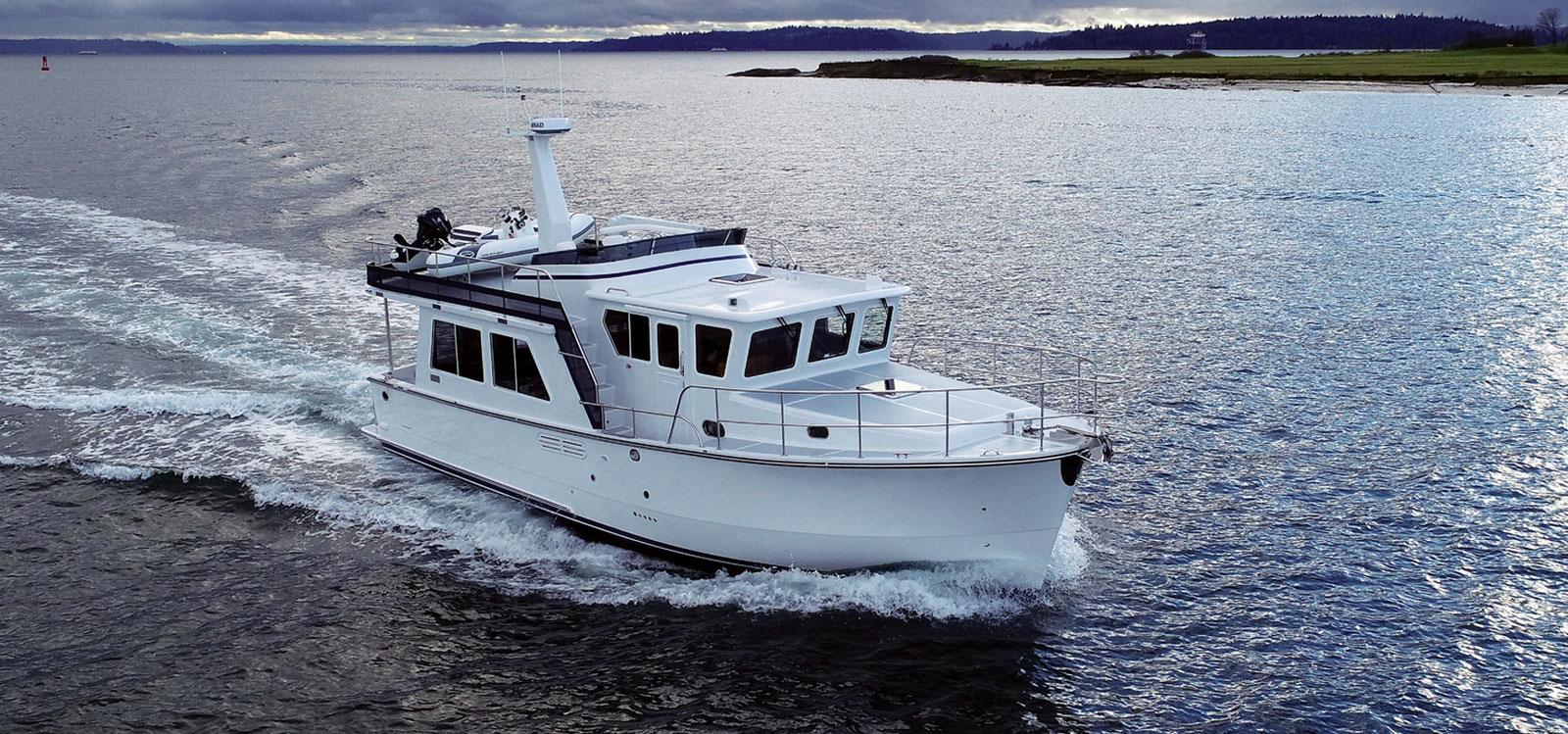 43E PILOTHOUSE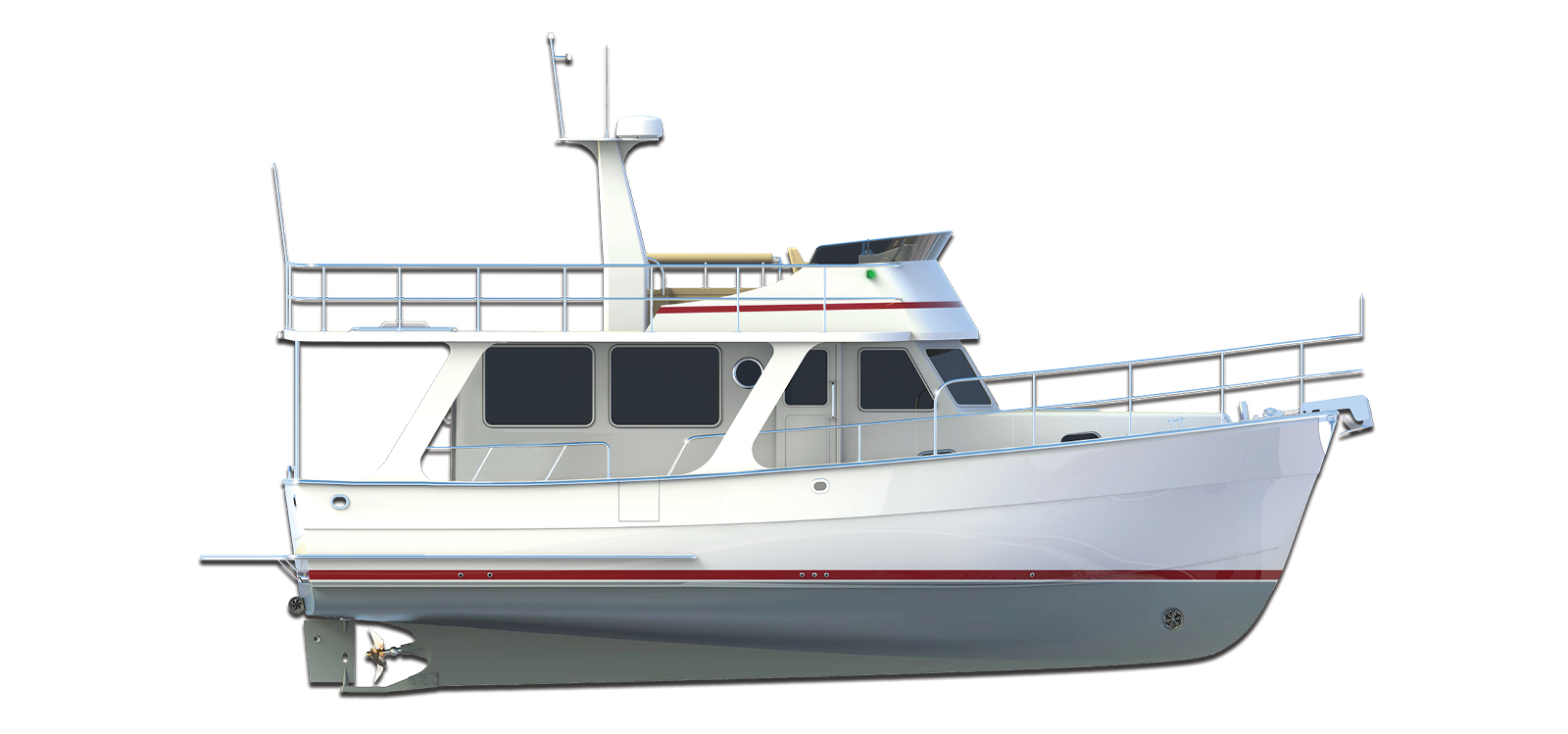 38 SEDAN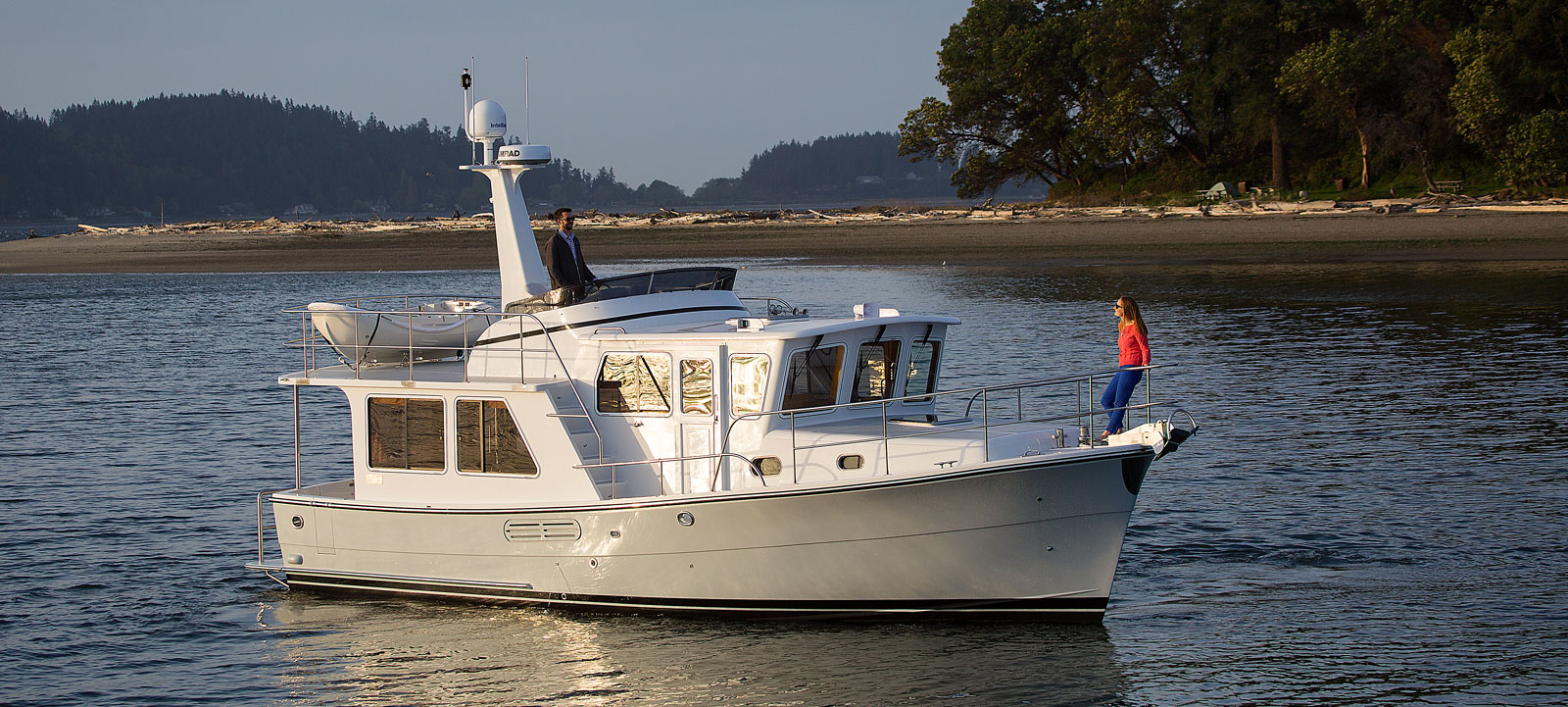 38E PILOTHOUSE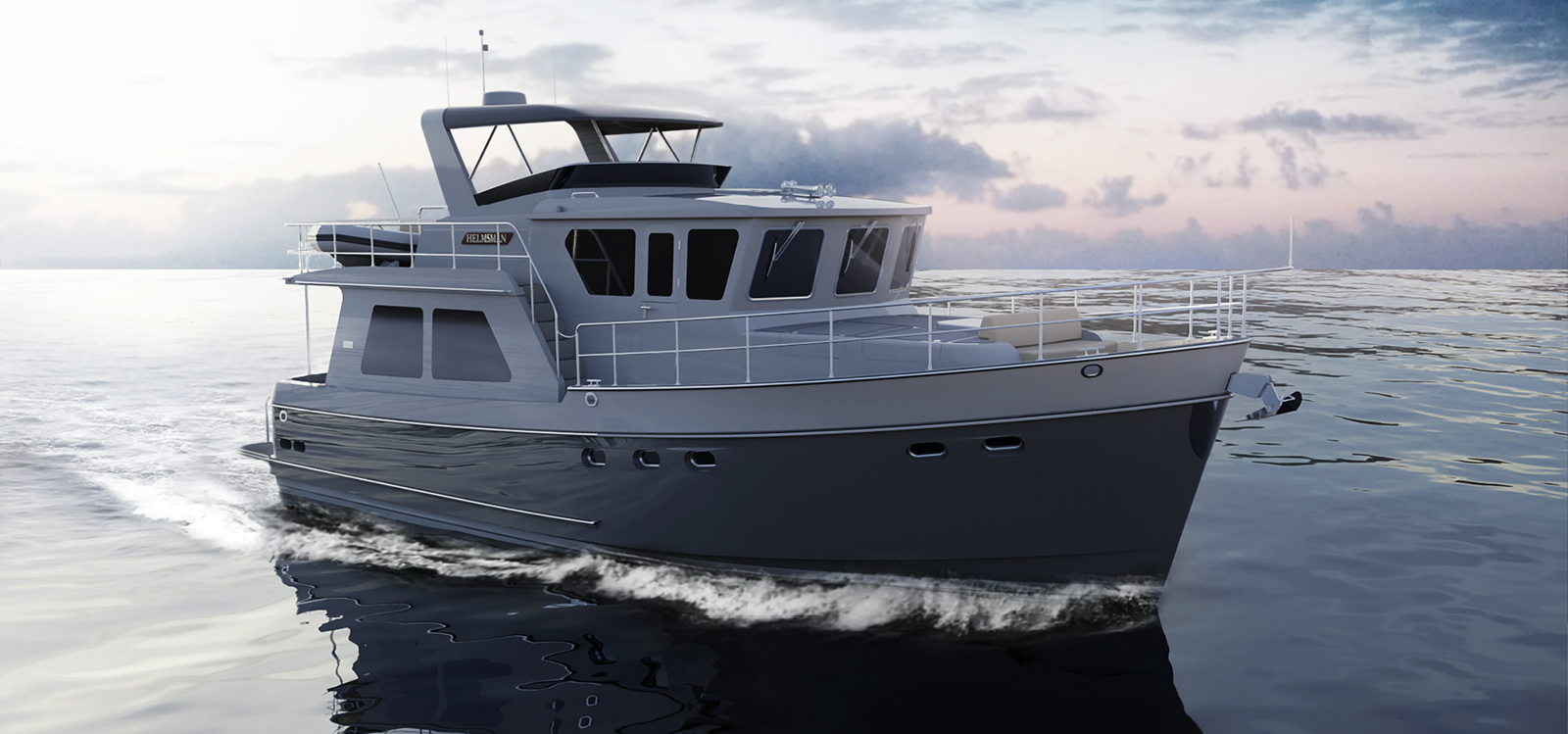 46 PILOTHOUSE
SEDAN, POCKET, PILOTHOUSE & WALK AROUND TRAWLER YACHTS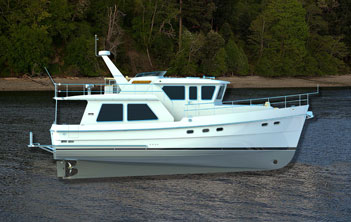 HELMSMAN TRAWLERS 46 PILOTHOUSE
Designed for long-range cruising! This expedition pilothouse trawler features a full beam salon, a 2nd stateroom convertible to an office, massive engine room and large flybridge/boat deck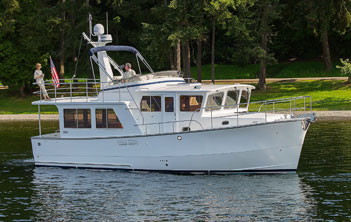 HELMSMAN TRAWLERS 43E PILOTHOUSE
Innovative lowrise pilothouse trawler design with excellent visibility from the helm, an expansive full beam salon, two staterooms, two heads, a full engine room and sizable flybridge/boat deck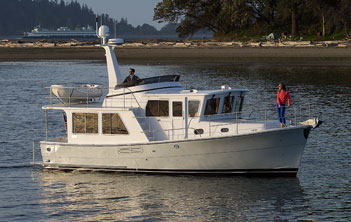 HELMSMAN TRAWLERS 38E PILOTHOUSE
Innovative lowrise pilothouse trawler design with excellent visibility from the helm, an expansive full beam salon, separate day head for guests, a full engine room, and a sizable flybridge/boat deck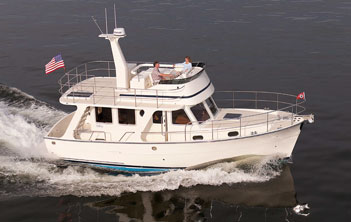 This sedan style trawler has classic lines with walk-around decks, all-round visibility from the helm, a roomy master stateroom, comfortable 2nd stateroom and spacious flybridge/boat deck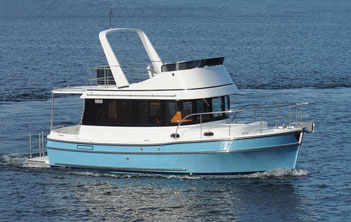 A salty pocket trawler built on the renowned Camano 31 hull that features a full bed, separate head and shower compartments, and a comfortable flybridge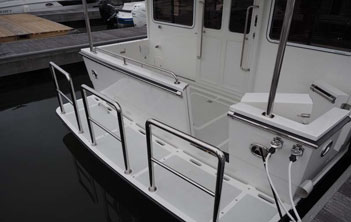 HELMSMAN TRAWLERS FABRICATIONS
Standard and custom fabrications in stainless steel, fiberglass, and wood: stainless railings, stainless safety staples, FRP swim platforms, fiberglass deck boxes, cabinets, helms and more
HELMSMAN TRAWLERS® are solidly built and finely crafted motor yachts. Models range from the pocket trawler class Helmsman 31 sedan to our new 46 foot raised pilothouse expedition trawler. Helmsman Trawlers pilothouse and sedan-style trawler yacht designs provide roomy and comfortable interiors rich in fine woodwork evocative of classic trawlers suited for both cruisers and liveaboards. The hulls of Helmsman Trawlers are robustly constructed using modern fiberglass hull construction techniques. Full skeg keels provide capable sea-keeping ability and modern diesel engines provide dependable long-range performance and trouble-free maintenance.
Helmsman Trawlers® are crafted to please the most discerning owners, though are surprisingly affordable. With modern wide-beam hull designs, top name equipment, and warm, contemporary-yet-classic interiors, they are an ideal choice for those who won't compromise quality but have no desire to pay too much. How is it that our trawlers are substantially less than comparable trawlers? Because Helmsman Trawlers sells factory-direct to the consumer with no dealer markups. The Helmsman Trawlers® factory has considerable experience in the construction of these fine yachts, offers many options, and can expertly accommodate custom modifications.
We are pleased to be offering Helmsman Trawlers to the European market. Helmsman Trawlers built for Europe are CE rated (class B) and the electrical systems are built to specific country requirements. We urge those interested in learning more to contact Ian Sawkins, Helmsman Trawlers' Europe representative.
Helmsman Trawlers® has revised its popular 38 Pilothouse model, with the new designation of 38E Pilothouse. Modifications to the deck design add an extended cockpit cover, improve rain drip control around the pilothouse roof, and modify the forward window shape and the vessel's overall appearance. In addition, the 38E now includes even better engine noise control with additional sound attenuation materials included in the multi-layered construction of all interior floors, and hull insulation to the forward stateroom to dampen exterior noise and improve climate control. We are also pleased to offer a recently revised 43 pilothouse model, the 43E. The 43E has a refined profile and offers many of the same new additions highlighted on the 38E.
We are also excited to introduce the Helmsman Trawlers® 46 Expedition Pilothouse – an expedition trawler yacht for the long-range cruiser and explorer.
We appreciate your interest in Helmsman Trawlers®. Please feel free to contact us, we wish to be helpful in any way and welcome the opportunity to talk about these fine trawler yachts.
Helmsman – take the wheel!